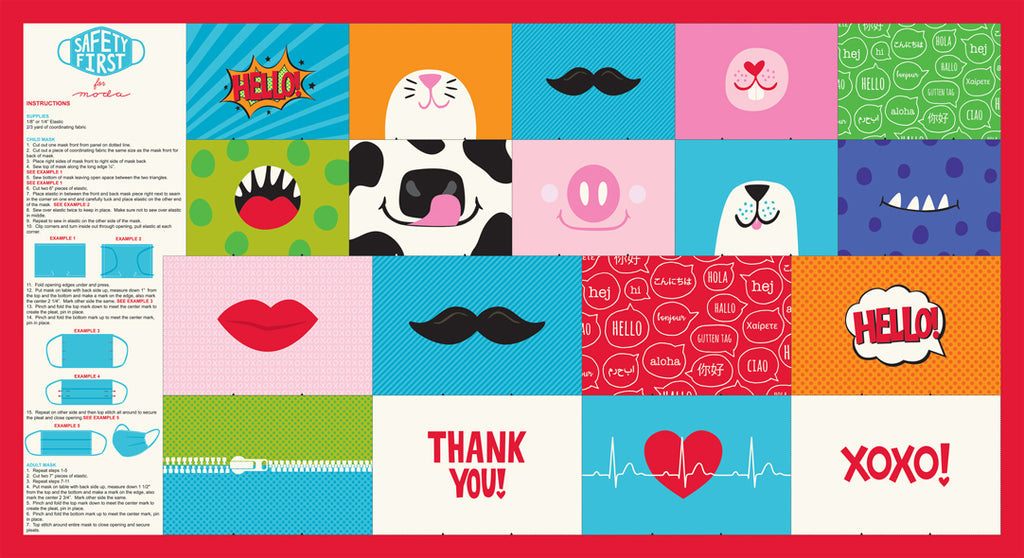 Safety First Face Mask Panel
5 in stock.
Sale price
$6.13
Regular price
$8.75
Manufacturer: Moda

Designer: Stacy Iest Hsu

Collection: Safety First Mask Panel

Print Number: 20770
Weight / Material: Quilting, Mid-weight / 100% Cotton
Stacy's super fun face mask panel includes 10 kid and 8 adult designs. Create 5 kid and 4 adult double sided masks, or use a coordinating fabric to make 10 kid and 8 adult masks! Complete instruction included on panel. Printed on a tight, premium 200 thread count weave. Sold in panels of 24" x 44". 

---
You might also like...