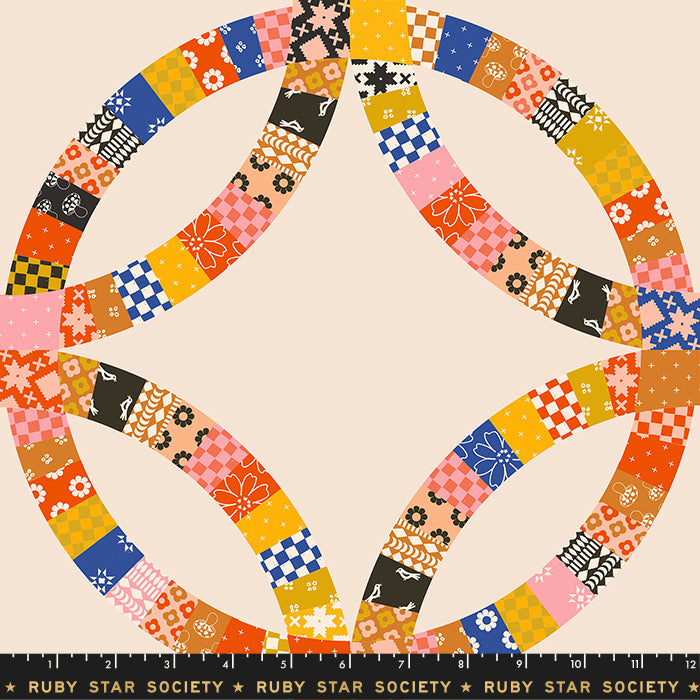 Honey - Double Wedding Ring in Blue Ribbon (2 7/8 yard cut)
1 in stock.
Sale price
$30.00
Regular price
$33.95
2 7/8 yard cut
Alexia's Double Wedding Ring cheater print is the ultimate shortcut! We can't wait to see this sewn up into jackets and bags. Or, make a whole cloth quilt and practice your free motion quilting. One full circle measures 12" in pre-production art (a small amount of shrinkage usually occurs in production).
Manufacturer: Ruby Star Society
Designer: Alexia Marcelle Abegg

Collection: Honey

Print Number: RS4062 11
Weight: Quilting, Mid-weight
Material: 100% Cotton
Width: 44"/45
---
You might also like...