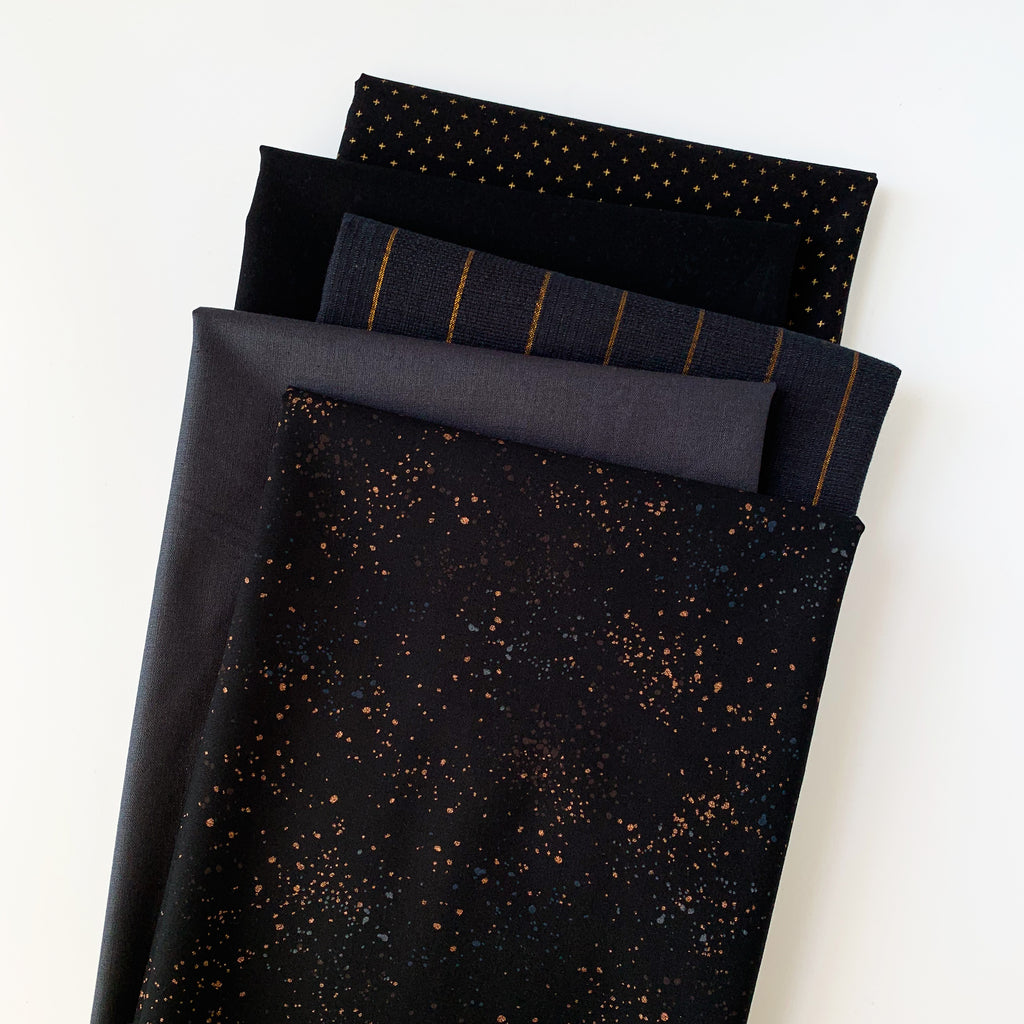 Midnights Fat Quarter Bundle
2 in stock.
A mix of Warp & Weft's and RSS basics
Manufacturer: Ruby Star Society

Designer: Various

Collection: Warp & Weft Honey Wovens, Add It Up, Speckled

5 Piece Fat Quarter Bundle of 18" x 21" cuts - 1 piece of each print shown.
---
You might also like...